Inserts
Oak inputs
---
Made exclusively from French oak dried for a minimum of 36 months, Demptos inserts are toasted to reproduce the cooper's expertise.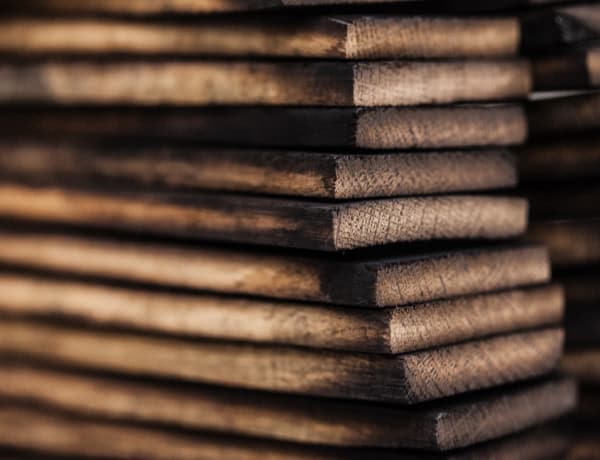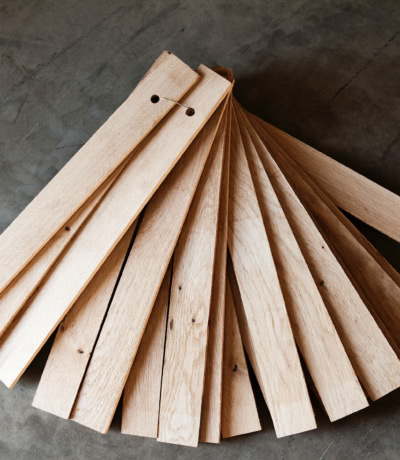 Tank fans
Our tank fans aim to recreate the balance achieved by traditional barrel maturing and are made up of a large fan of toasted staves and a smaller, very lightly-toasted fan. With their complex aromas and toasted oak characteristics, they help the wines develop to the fullest.
The Extensio® system aims to extend the life of used barrels
The coil is made with matured French oak toasted by radiation. They recreate the aromatic balance achieved by traditional maturing in new barrels.
Oak infusion
These barrel alternatives come in different sizes – segments, beans or cubes for infusing – that may be used during fermentation or maturing. They combine Demptos oak extraction quality with easy-to-use packaging in the form of bags.
Our beans are toasted by radiation using a proprietary process that gives them an aromatic complexity that is transferred by infusion into the wines. Infusion may also take place via a stainless-steel tube regularly refilled with cubes toasted by radiation. These oak alternatives and can be adjusted and offer a slow, complex extraction.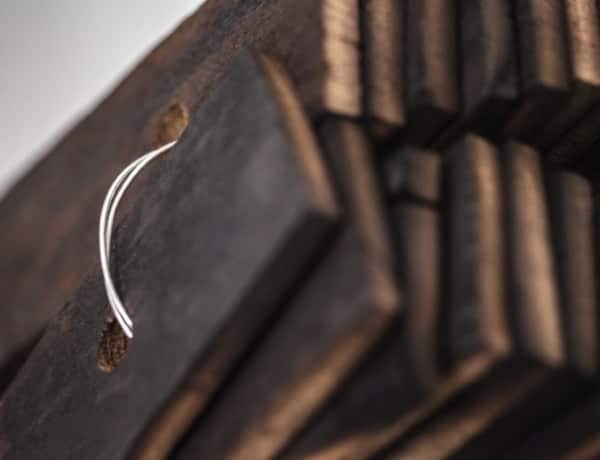 In the late 16th Century, Olivier de Serres mentions in "Le Théâtre d'agriculture et mesnage des champs" the use of oak chips to stabilize wines. The practice, which goes back to Antiquity, was gradually abandoned in Europe but was reintroduced in the American and Australian wineries in the late 20th Century. The use of this technique in the European Union is governed by the standards set out in Regulation EC 606/2009.

Do the fans risk deterioration and loss of effectiveness during the transport and storage phases?
The polymetallic bags ensure that the fans are in perfect condition on delivery.
During which vinification stages do you recommend using Demptos beans?
They may be used for "fast" oak extractions after three weeks in either the wine fermentation or maturing phases.
How do you explain the gradation in colour on the Demptos segments?
The colour gradation on these segments is evidence of the slow toast applied to the oak.